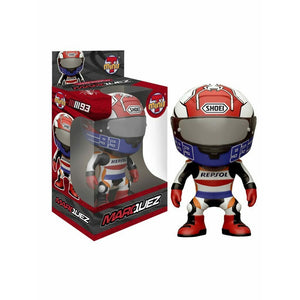 Marc Marquez #93 MotoGP Racing Helmet Collectible Toy Figure - Official Tminis Collectible Marc Marquez #93 Merchandise
Marc Marquez #93 MotoGP Racing Helmet Collectible Toy Figure - Official Tminis Collectible Marc Marquez #93 Merchandise
Marc Marquez #93 MotoGP Racing Helmet Collectible Toy Figure - Official Tminis Collectible Marc Marquez #93 Merchandise
Branding:
Official Tminis Collectible Merchandise from the Marc Marquez #93 2019 range.

Product Description:
Tminis official collectible 8 times world champion Marc Márquez, developed in Soft Vinyl, preserving the details of the current world champion!


Product Features:
Height: 10cm
Not suitable for children under 3 years.
Complies with European safety regulation EN71

EXCLUSIVE TO GetFNKD IN THE UK!!!


---
We Also Recommend
---
People who bought this product, also bought